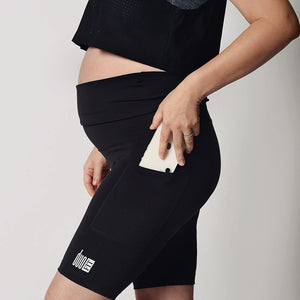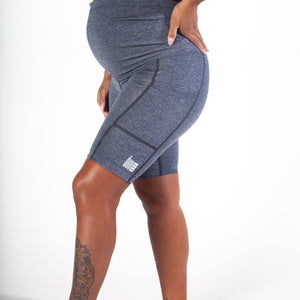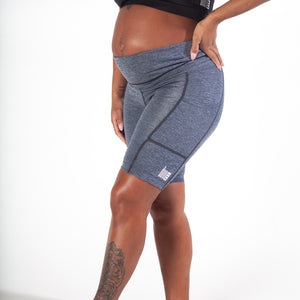 These shorts are so comfy and really high quality material.
Best Preggers Workout Shorts!
I was hesitant to spend any money on maternity clothes. I'm so so glad I got out of my own way and purchased these biker shorts! These have been game changers for my week HIT workouts, peloton workouts, and walks. The fabric is thick and not see thru. The comfort over my bump is incredible. The shorts stay put and do not ride up or roll in any places. And somehow these shorts are very flattering on my ever changing body! I will be buying a second pair for my last half of pregnancy. Thank you for a great product!
Bump Approved
MY BUMP CAN BREATHE!! I can't explain how much I love & live in these biker shorts. The comfort level is insane and when I take them off - no itchy red band across my tummy! Perfect length for me to cruise around with my daughter or hop on my Peloton. Also.... THE POCKETS?! I can fit my iPhone and car keys - but they're usually stuffed with a spare pacifier and teething crackers. I could go on.. I can't get enough of these. Thank you for finally giving mamas the functionality they deserve!