Our Story
Not all maternity activewear is created equal. As mamas ourselves, we've experienced the leggings that just don't stay up over a growing bump. The sports bras that pinch and restrict in all the wrong places. Tanks that become too tight, too fast. We knew there had to be a more comfortable, more reliable solution... but realized we'd have to create it. That's why we started duoFIT: to empower mamas to keep moving with a better alternative to maternity activewear.
Our Values
More than ever, it's important to support and lift each other up. To take care of the planet that takes care of us. To commit to, and stay committed to, being better. For duoFIT, that means empowering every individual, regardless of body shape, size, race or sexual orientation. It means supporting organizations that support black maternal health. It means using recycled fabric to create sustainably crafted garments. These are just ways we're getting started to help make the changes everyone deserves, and we'll share more as we go.
Our Products
Designed for Motherhood
We've been there. And we know what you need. duoFIT activewear is made for moms, by moms, and is built to last. Like a mother, our activewear supports, endures and sweats with you. Made from moisture-wicking, four-way stretch performance fabrics, duoFIT is perfect for those chasing that intense workout... and equally perfect for chasing kiddos around the house.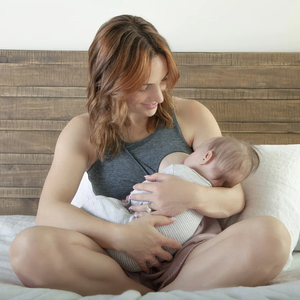 For Pregnancy and Beyond
Mamahood will change your body and soul, and your activewear should change with you. duoFIT is designed for all stages and bump sizes, through pregnancy and into that 4th trimester after birth. We design each piece taking into consideration your investment, the amount of time you'll potentially wear it, and all the changes your body may encounter while you navigate your pregnancy and postpartum journey.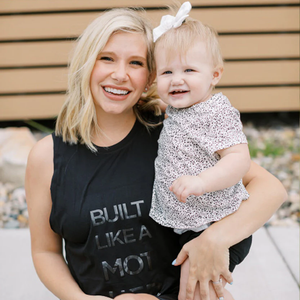 Small Batches, Made in KC
From the get-go, it was important to us that our activewear be made in America. We knew we'd found the right production partner when we discovered Rightfully Sewn—a local, Kansas City-based company. They create jobs and opportunities through the business of fashion, and provide seamstress training to help individuals thrive in this specialized workforce. They also propel KC fashion designers so they can supply the demand for high-quality, American-produced garments. And since duoFIT is not a fast-fashion brand, we produce less than 500 garments each year. Best of all, Rightfully Sewn's values align perfectly with ours: leading by example through a culture of equity, diversity, accessibility, acclivity, positivity and efficacy. They are also dedicated to sustainability, and recycle fabric during the research and development phases of the production process.
Our Team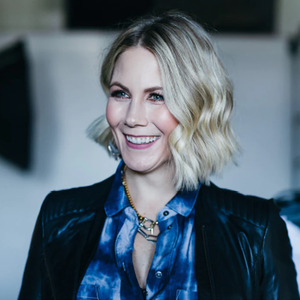 Kelsey Perry, Founder
Kelsey Perry launched duoFIT in 2019. She comes from a long line of entrepreneurs and has held management and executive positions in the fashion and accessory industry most of her career. An active mama of three, Kelsey always made workouts a priority during pregnancy, which led her to chase the idea for duoFIT. She has worn and tested out the products herself, and believes they do exactly what she set out for them to do.
Laura Beth Walsh, Creative | Product Design
A mom of three girls, Laura Beth Walsh brings an incredible eye for design and detail to the team. She has a background in theater and cosmetology, which has put her behind the scenes and in front of the camera. As the lead of product development, Laura Beth works with Kelsey through the entire creative process. Together, they ensure each piece is thoughtfully curated and meets the highest standards of function, quality, and design.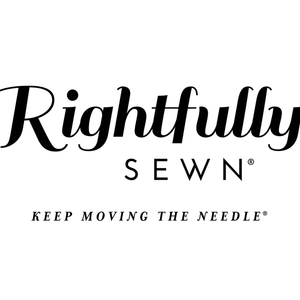 Rightfully Sewn: Production Partners
Meet our production partner, Rightfully Sewn. By producing our garments through Rightfully Sewn, duoFIT actively supports the Seamstress Training Program and Fashion Designer Professional Development Program. We are honored to partner with a company that ensures its employees are well-cared for and paid living wages in a safe working environment.